OUR MISSION
The primary mission of The Pinetop Perkins Foundation is to provide encouragement and support for youth and young people at the beginning of their musical career (MasterClass Workshop Experience); and help provide care and safety for elderly musicians at the twilight of their career (Pinetop Assistance League). 
The Foundation is a 501(c)(3) tax exempt non-profit organization.  Your donation will honor Pinetop's memory and help fund our mission.
Enhance the Lives of Young and Elderly Musicians on GivingTuesday
Although the pandemic prevented us from holding our annual Workshop Experience in person in Clarksdale, MS in 2021 we are proud that we were able to present a Virtual Workshop for our students. We provided three days of lessons to our students in piano, guitar, bass, harmonica and drums. 
We are looking forward to 2022 and are planning our thirteenth Workshop Experience to be held once again in Clarksdale, MS.  Your donations will provide scholarships for tuition to first and second year students. 
We continue to receive a steady stream of requests from elderly musicians through our Pinetop Assistance League (PAL) program. Many musicians are still out of work, lacking in health care or still behind in bills.  Our assistance this past year was mainly for mortgage payments, utilities and medical bills.  We expect the trend to continue and funds are vital to provide much needed assistance.. 
We hope that you will consider partnering with the Pinetop Perkins Foundation by making a donation on #GivingTuesday November 30, 2021. 
The Pinetop Perkins Board of Directors
The Pinetop Perkins Foundation Loses a Founding Board Member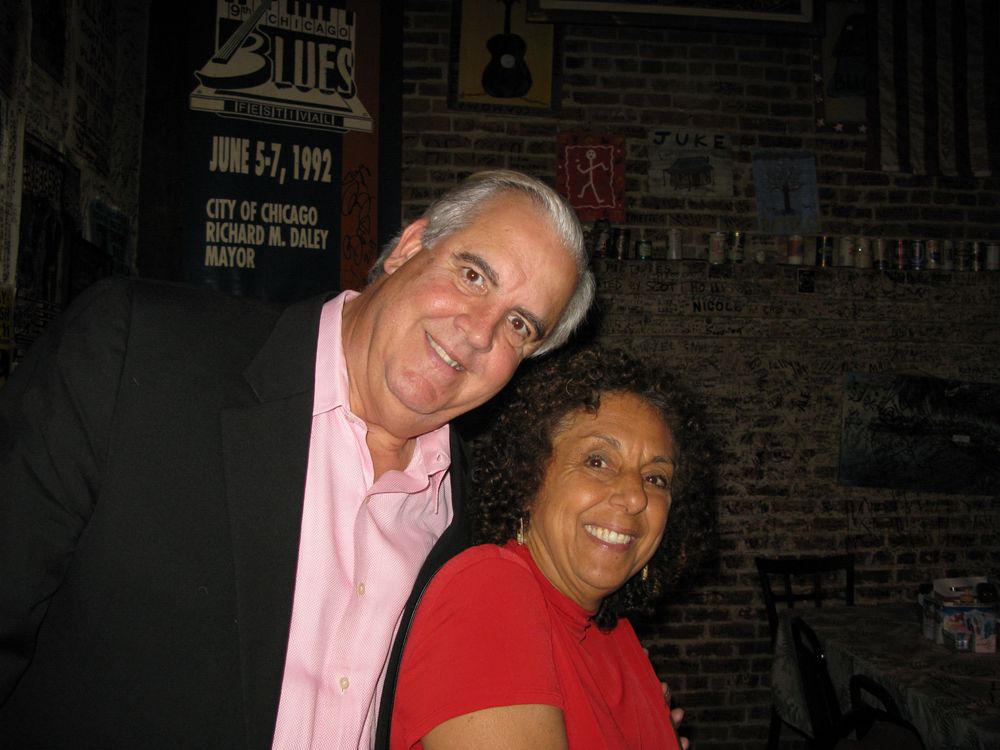 Bill Luckett's passion and love for the Delta Blues was evident anytime the subject would come up. That love and passion permeates through the Pinetop Perkins Foundation of which he was a Co-founder. Bill passed away on October 28, 2021 at the age of 73 after a courageous battle with cancer. Bill's passing is a personal loss for many and a significant loss for the Clarksdale community for which he dearly loved.  Clarksdale is also where the Pinetop Perkins Foundation is based. 
As a Charter Board member of the Pinetop Perkins Foundation, Bill served 10 years as Secretary/Treasurer.   He was instrumental in establishing the ByLaws and Charter for the Pinetop Perkins Foundation.  In addition, he would host the Friday night youth showcase event at the Ground Zero Blues club of which Bill was Co-owner.  Events like this and Bill's support in promoting the spring Crawfish Boil and the fall Pinetop Perkins Homecoming helped to carry the mission of the Foundation to the world.   
Bill always brought forth a "can-do" attitude and he was gifted at bringing like-minded people together.  This served the Pinetop Perkins Foundation well and we strived to create win-win relationships, promoting the blues and the new generation of players who came to Clarksdale to discover it's magic. 
Bill rarely knew a stranger and when he did he would ask,  "Where are you from?" Then he would listen and often he'd know some tidbit about that person's hometown and would converse with them about it. 
That was one of Bill's many gifts. 
The Pinetop Perkins Board of Directors would like to extend our deepest sympathy to Francine and her family. We appreciate so much all Bill did for the PPF, his community and friends.  While his love for Delta Blues and those who serve and perform this amazing art form will be sorely missed, his memory and legacy will live on in the hearts of those that have been touched by the Pinetop Perkins Foundation.
A civil rights attorney who held a lifetime membership to the NAACP, Luckett was mayor of Clarksdale from 2013 to 2017. He ran as a Democratic candidate for the 2011 Mississippi Governor race where he finished second in the Aug. 2 primary election. 
Luckett was a co-founder and longtime bard member of Pinetop Perkins Foundation the organization, according to the post. 
"Bill was so very instrumental in the growth of the Foundation and with his help the Friday night showcase and the Crawfish Boil at his Ground Zero Blues club propelled our mission to the world," officials said in the post. 
Greenville Mayor Errick D. Simmons' offered his condolences to Luckett's wife, Francine, and the rest of the Luckett family in a statement posted to the city's Facebook page. 
"I am very sadden to hear that former Mayor Bill Luckett passed away tonight," Simmons said. "Bill dedicated much of his life to serving the people of Clarksdale, representing his many legal clients around the state and entertaining blues lovers from around the world."
The Pinetop Perkins Foundation Board of Directors
In lieu of flowers, the Luckett family requests donations be made to Delta Arts District, Clarksdale Care Station, or the Pinetop Perkins Foundation.
 And in lieu of a public funeral service, the Luckett family invites the community to attend a celebration of the life of Bill Luckett this coming Tuesday, November 2 at Ground Zero Blues Club in the evening.
Bill Luckett and Morgan Freeman at the Pinetop Perkins Youth Showcase - Ground Zero
The Pinetop Perkins Workshop Experience Virtual Class of 2021
Pinetop Perkins Foundation YouTube Channel
Pinetop Perkins Photo Collection by Bob Corritore